Beansight at Start In Paris

You may already know Beansight, a project I've been working on with Cyril, Guillaume and JB.

Today, we have an opportunity to gain visibility by talking at Start In Paris. You can help us by voting for Beansight on the Start In Paris page.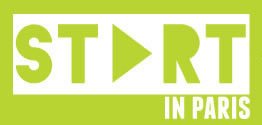 Because of this, I pause today my work on my diving project (I will post an update soon) and focus on Beansight for a week.
If ou want to know more, Guillaume recently wrote this text:
Beansight is a web site where you'll be able to share your insights about what the future will be. You'll be able to see what your circle think and compare your insights with the others'.
If you show skills by predicting correctly the future, you'll earn points. These points will underline your expertise in some fields.
You'll also be able to agree or disagree with insights posted by other people. If right, this vote can make you earn points.
Our website will make the web community think as a whole in order to predict the future. Our shared brain will bring us news… before it happens.