Beansight selected for Le Camping

As this is major news for my projects, I cross-posted this article on my main blog.

Great news for Beansight: we have been selected to be part of Le Camping. Le Camping is the first French tech startup accelerator program from Silicon Sentier.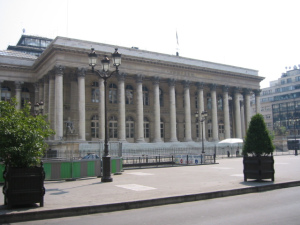 Beginning January the 4th, we will be working everyday with 11 other startups at the prestigious Palais Brongniart. We will be mentored by great mentors that have many different backgrounds (entrepreneurs & CEOs, tech, marketing, designers…)
Only 12 teams out of 164 have been selected to be part of the adventure. I think it is a great opportunity for us to be part of the program.
Because we now have a somewhat working platform our first work will be to polish the edges of our user experience and to focus on our core algorithm. I think we can expect an initial release at the end of January.