Annual update to "Cadeaux entre nous"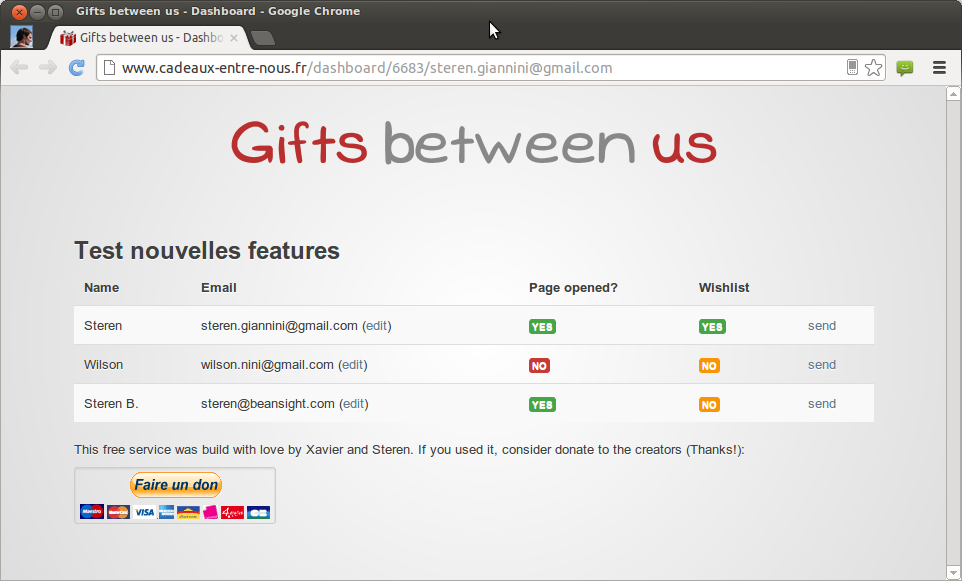 Two years ago I built a simple website to organize online what is called a "Secret Santa": you enter a list of participants, and everyone has to offer a present to someone else. the draw is done online and the mails are sent by the server. Since then, the service has been used moderately : more than 1300 events have been created.
Last year, I added an organizer dashboard, to track who opened the mail. This was a important feature in order to make sure that everything goes well. This year, following tens of user complaints, I added a way to change the email of a participant and resend him the drawing email.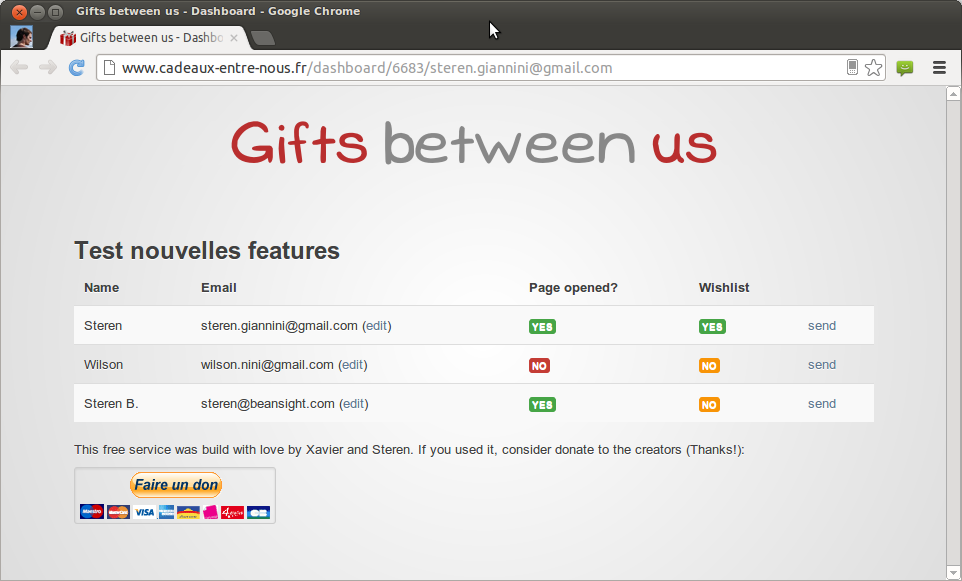 Happy holidays